Angry Birds Rio is most popular game and there are many friends who wait for new release and updates. Until now this game was available from Amazon Appstore.
In Angry Birds Rio, the original Angry Birds are kidnapped and taken to the magical city of Rio de Janeiro, where they eventually escape their captors and set out to to save their friends, Blu and Jewel – two rare macaws and the stars of the upcoming Fox motion picture, Rio. Angry Birds Rio will pair the physics-based gameplay of the original game with unique twists based on the film.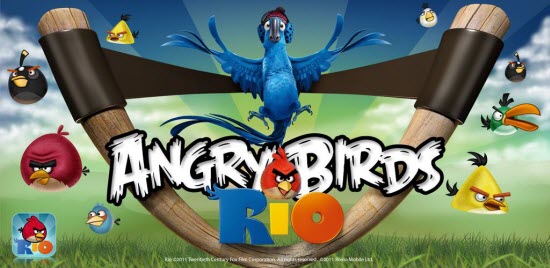 To
download this
game from Amazon Appstore you need to have
an account
on Amazon Appstore and you need to login before
downloading
. Now Angry Birds Rio is available
for download
on Android Market for free.
Angry Birds Rio is also available for iPhone, iPod touch, and iPad. You can
download Angry Birds
Rio from iTunes and it cost $0.99 but it is free for Android.