Firefox is favorite web browser of many users. Very big changes are coming in new Firefox release version 4 these changes can make Firefox more popular then before.
On March 18 Firefox RC2 was released and final release is scheduled March 22. When this post was written
Firefox 4
was not available
for download
from
official site
.
Before
downloading
new Firefox 4 have a look at new features coming in Firefox:
New Tab Location
Tabs are given top visual priority for more efficient and intuitive browsing.

Faster than ever
Firefox 4 is now much faster than before thanks to brand new JägerMonkey JavaScript engine. From faster start up times and graphics rendering to improved page load speed, you'll notice the difference instantly.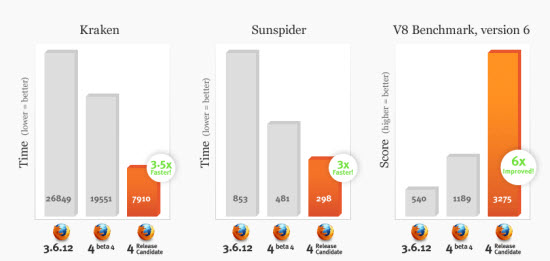 Some more features:
WebM and HD Video
New JS values
3D on the Web
Retained layers
Stylin' Pages with CSS3
HTML5 Support
Multi-touch Support and much more.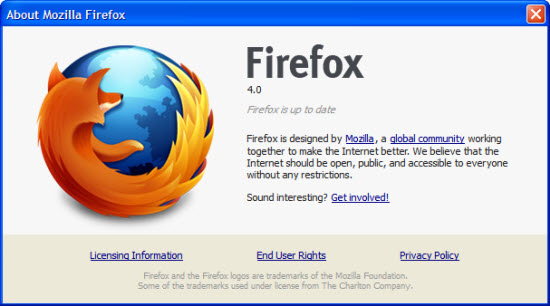 You can
download Firefox
4 directly from Mozilla releases FTP server.