Google Chrome 11 is in its beat stage which is going to come with many new features. Recently Google Chrome Dev channel has been updated to 12.0.712.0
for Windows
, Mac, and Linux.
Google Chrome 11 contains some great new features like:
HTML5 speech input API
GPU-accelerated 3D CSS
The brand new shiny Chrome icon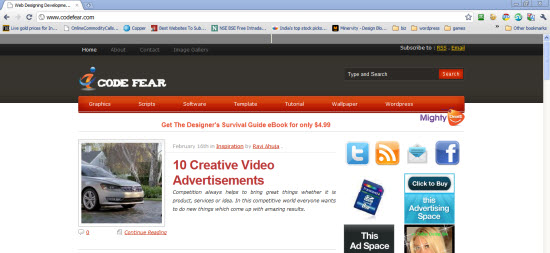 Now you can search the web by your speech chrome will convert your speech to text. This can save lot of your time. This new feature will take Google Chrome one step ahead from competitor like
Internet
Explorer and Firefox.
The new development of Chrome 12 has some more changes like code cleanup and refactorings and numerous crashes and regresson fixes. Some changes are:
All - Updated V8 – 3.2.3.1
Win - Tab Multi-Select – The ability to select multiple tabs, using the ctrl key, and applying actions (e.g. reload) to them all.
Mac - New and improved bookmark bar animations
Mac Confirm to Quit feature has been moved to the Chrome menu –> Warn Before Quitting