If
your domain
is managed by GoDaddy then you can easily forward your
website address
with www i.e if your hosting
provider
is unable to forward your website URL without www to with www then you can do this in GoDaddy domain control panel. Here is an easy to follow
tutorial
how to forward a
domain.com
to
www.domain.com
or to forward domain.com to any other domain.
First login to your GoDaddy account
Go to the domain manager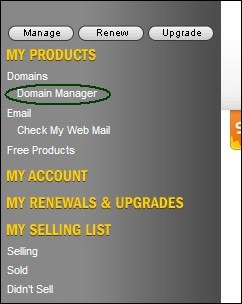 Here select your desired domain for forwarding
Select option "Forward > Forward Domain"

Now a

popup window

will be appeared and you will have to setup your domain forwarding
Enter your website URL with www e.g. "www.example.net"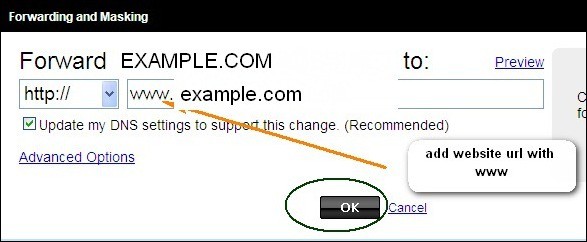 You can also forward your GoDaddy domain to any other existing domain. Suppose you have a domain named example.com then you can forward it (or 301

redirect

) to otherexample.com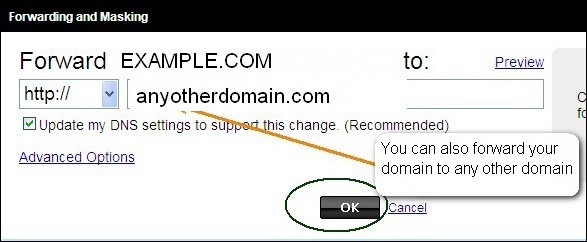 Don't forget to tick on "update DNS settings to support this change" and the press OK button
Done! Your Godaddy domain forwarding settings will be processed within a few minutes.